Building the Future of Drainage Planning with Rigoplan 8.0
How we created an intuitive and modern approach for professional drainage system planning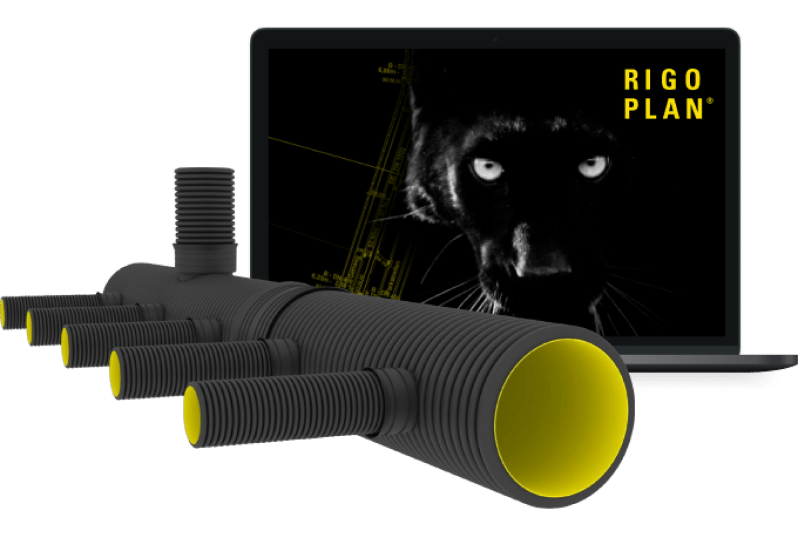 Water is a powerful and disruptive force: the consequences of climate change are apparent. Sudden extreme heavy rainfalls and more and more impervious surfaces are the cause of flooding. For over 20 years, Fraenksihe has been applying their knowledge and experience to reconcile economy, efficiency, and ecology in stormwater management to sustainably protect people and the environment.
In order to make designing and planning stormwater management systems aligned in with modern software for clearer and smarter in the future, Fraenkishe decided to relaunch their established RigoPlan software.
New version, RigoPlan 8.0 is user-friendly and intuitive to operate.

Challenge
Need for the unique Software for the Rainmanagement
Decreased general production costs
Decreased time to create your product
Minimized chance for encountering problems during production
Creating always at hand free software without instalation
Solution
Digitalization of software in both mobile and web version
Development progressed, the maintenance and further development of the Excel-based Rigoplan software became more and more complex and the user experience was no longer up to date
The new development of the software Rigoplan 8.0 was tackled as modern web-based software as desktop and mobile software
Implementation
Rigoplan covers all relevant functionalities for modern drainage planning:
Implemented in two main modes: Material list mode and dimensioning mode
Localised rain data fetching and import of local rain series
Dimensioning according to DWA-A 138, DWA-A 117, DWA-M 153, DWA-A 102, LUBW, NRW and REwS sowie DIN 1986-100 und DWA-AG ES-3.1
Graphical system planning module
Materiallist Generation and Tendertext export
Intuitive und moderne Benutzererfahrung für verbesserte Konversionsraten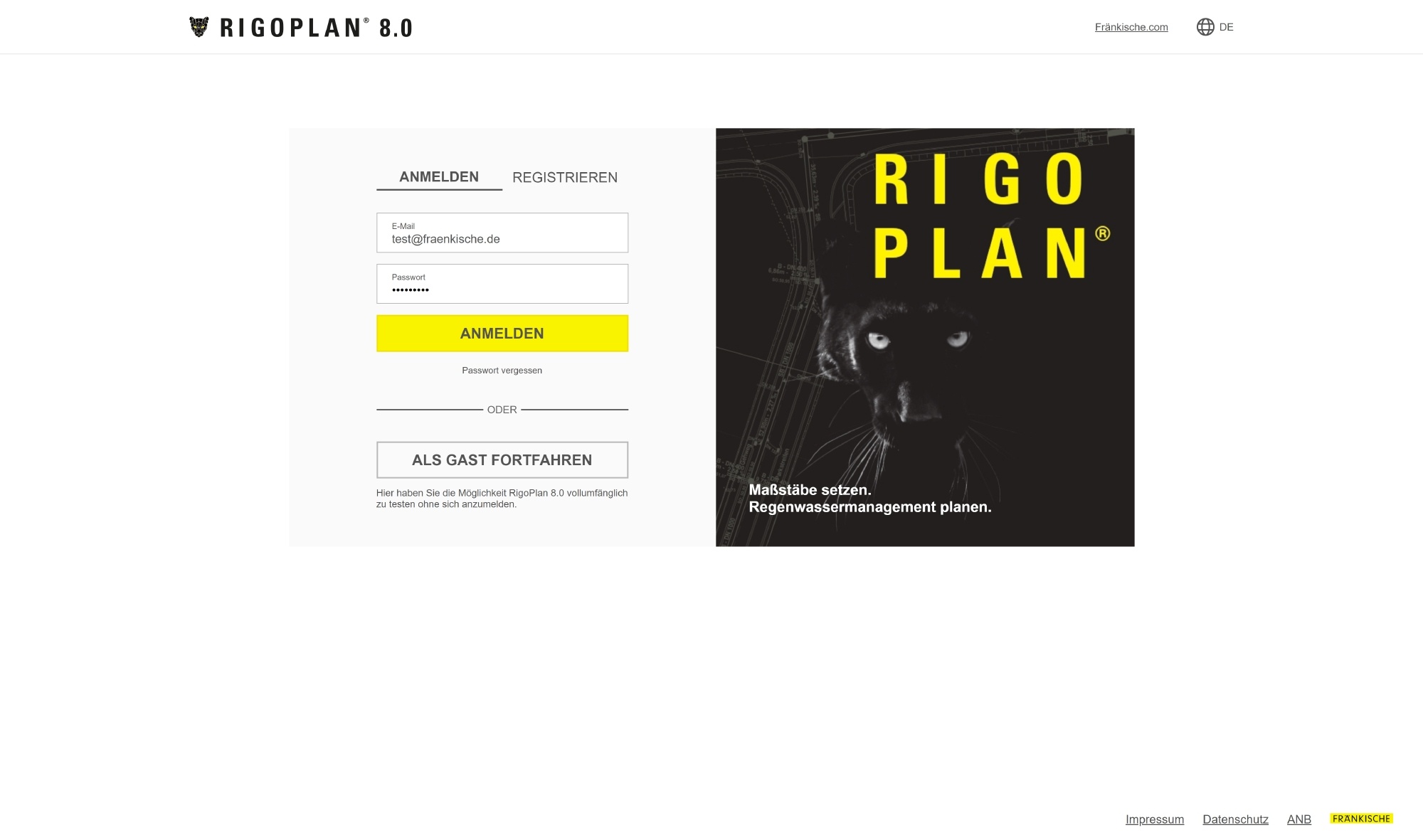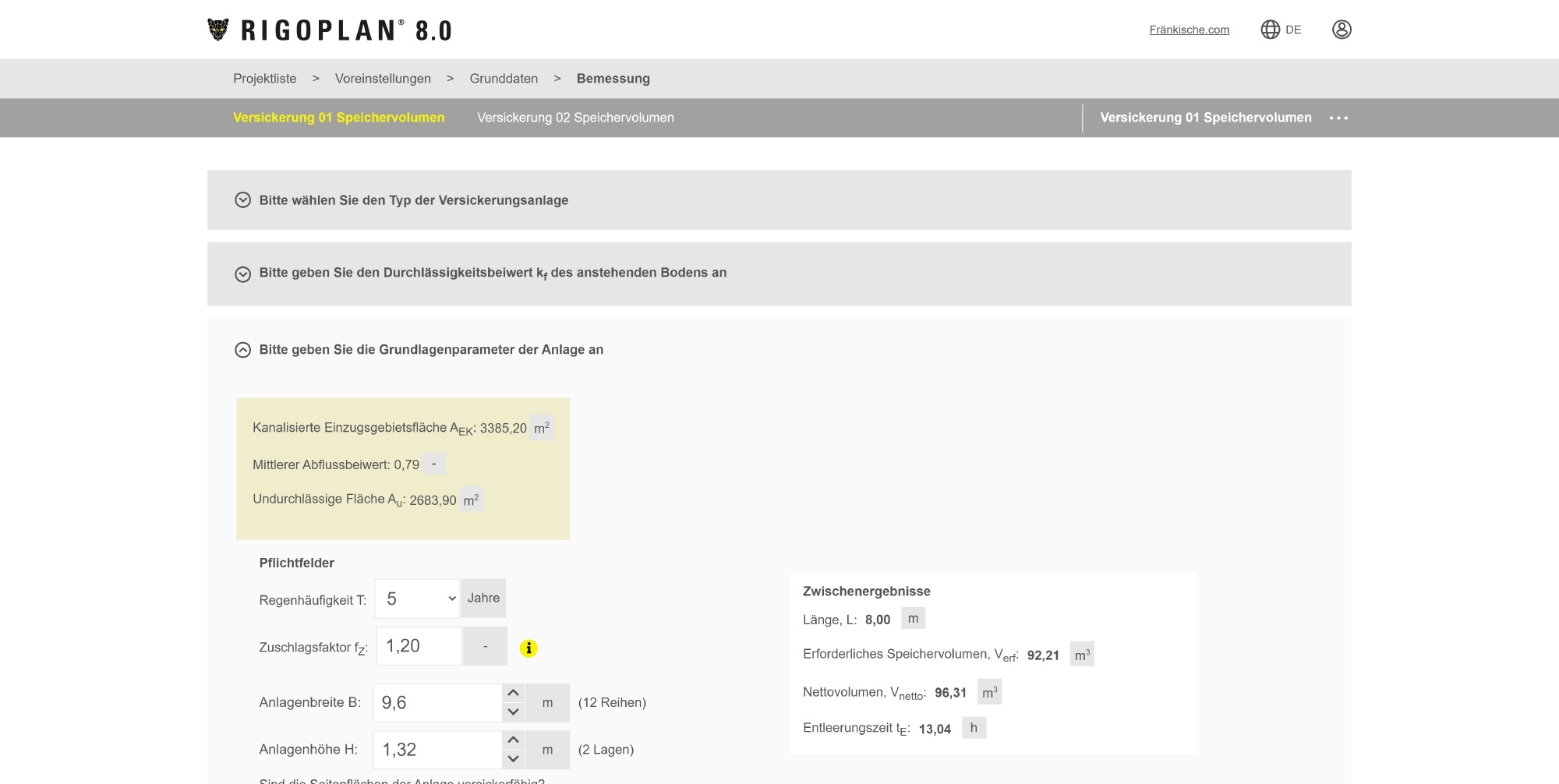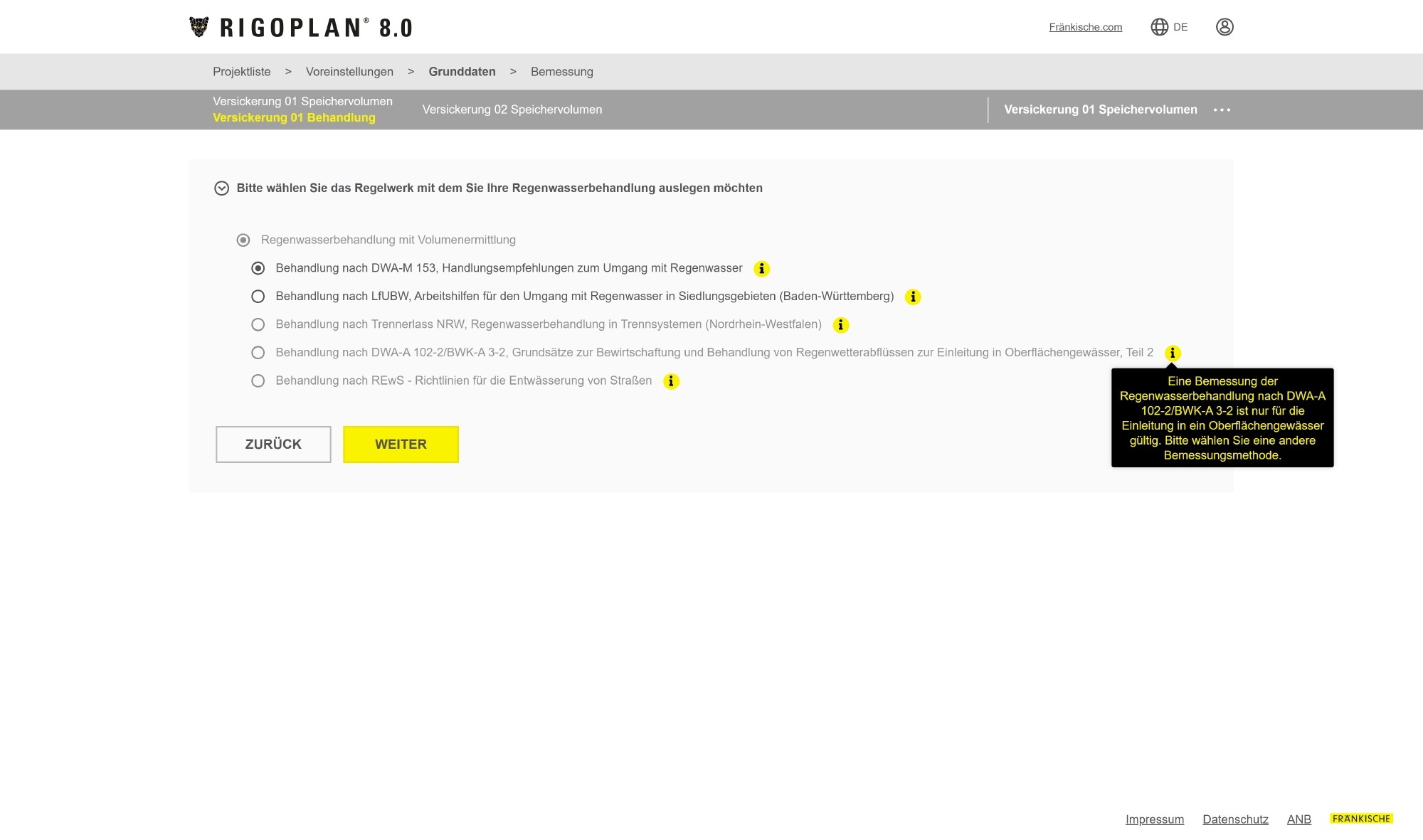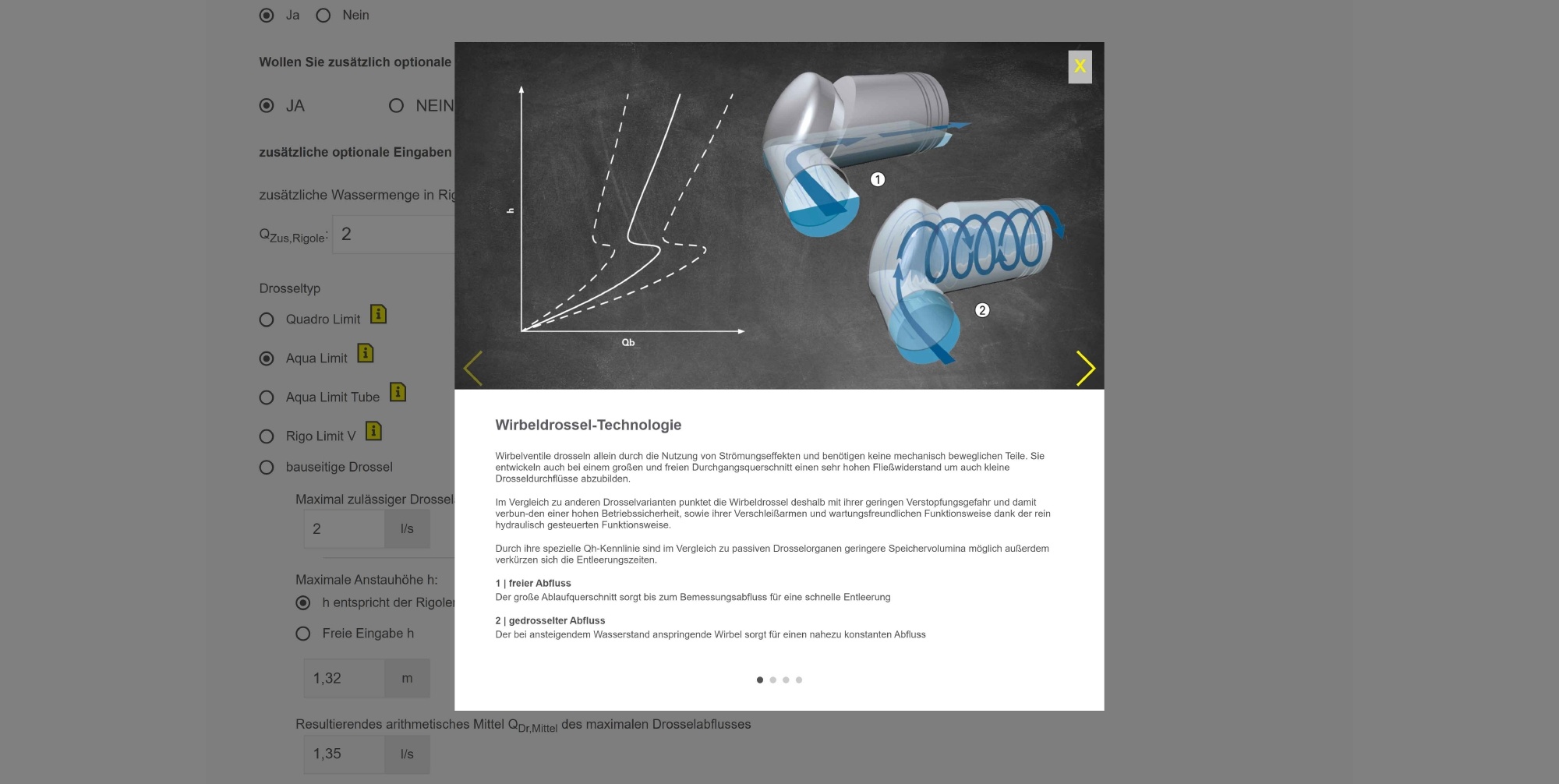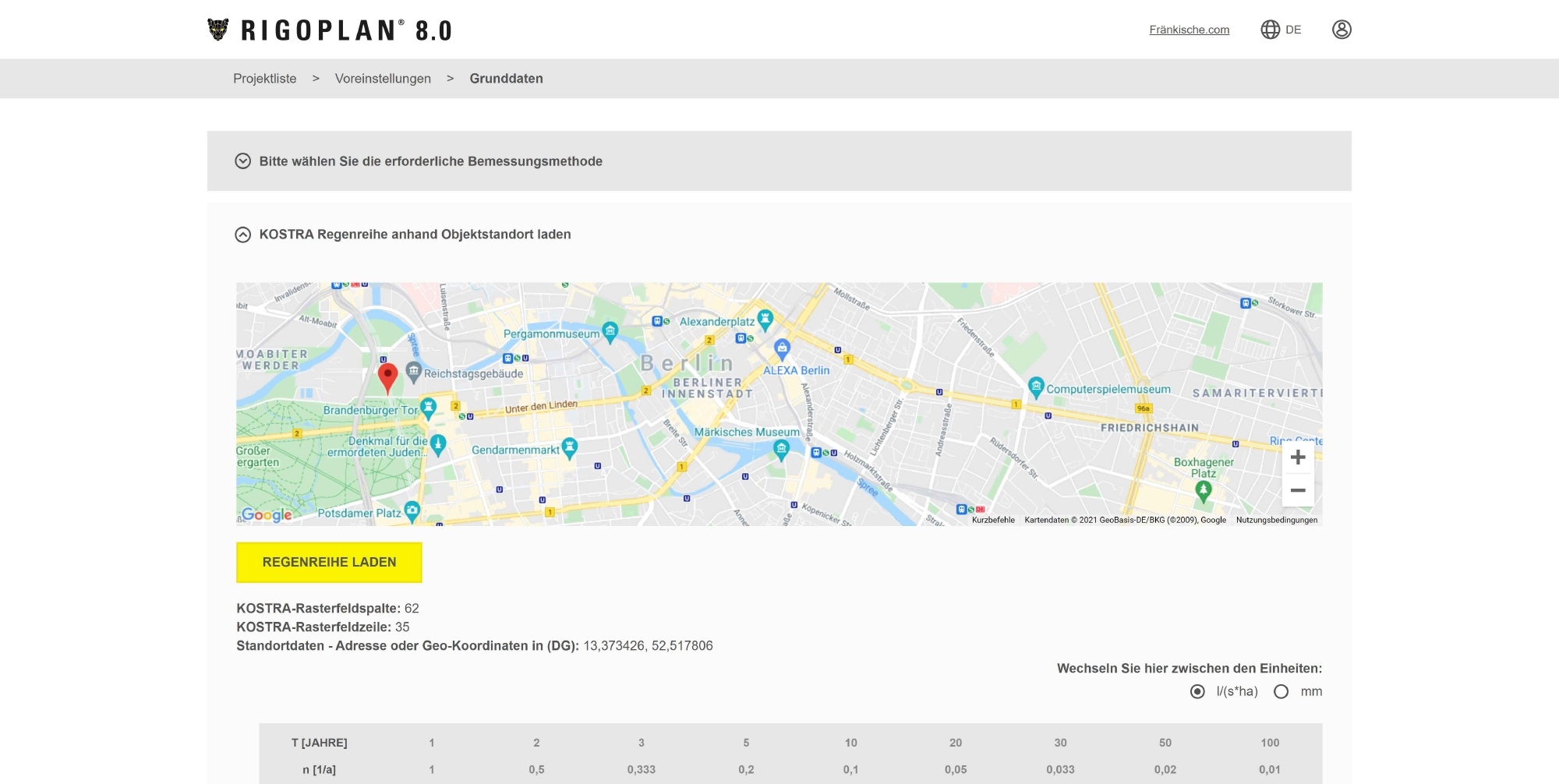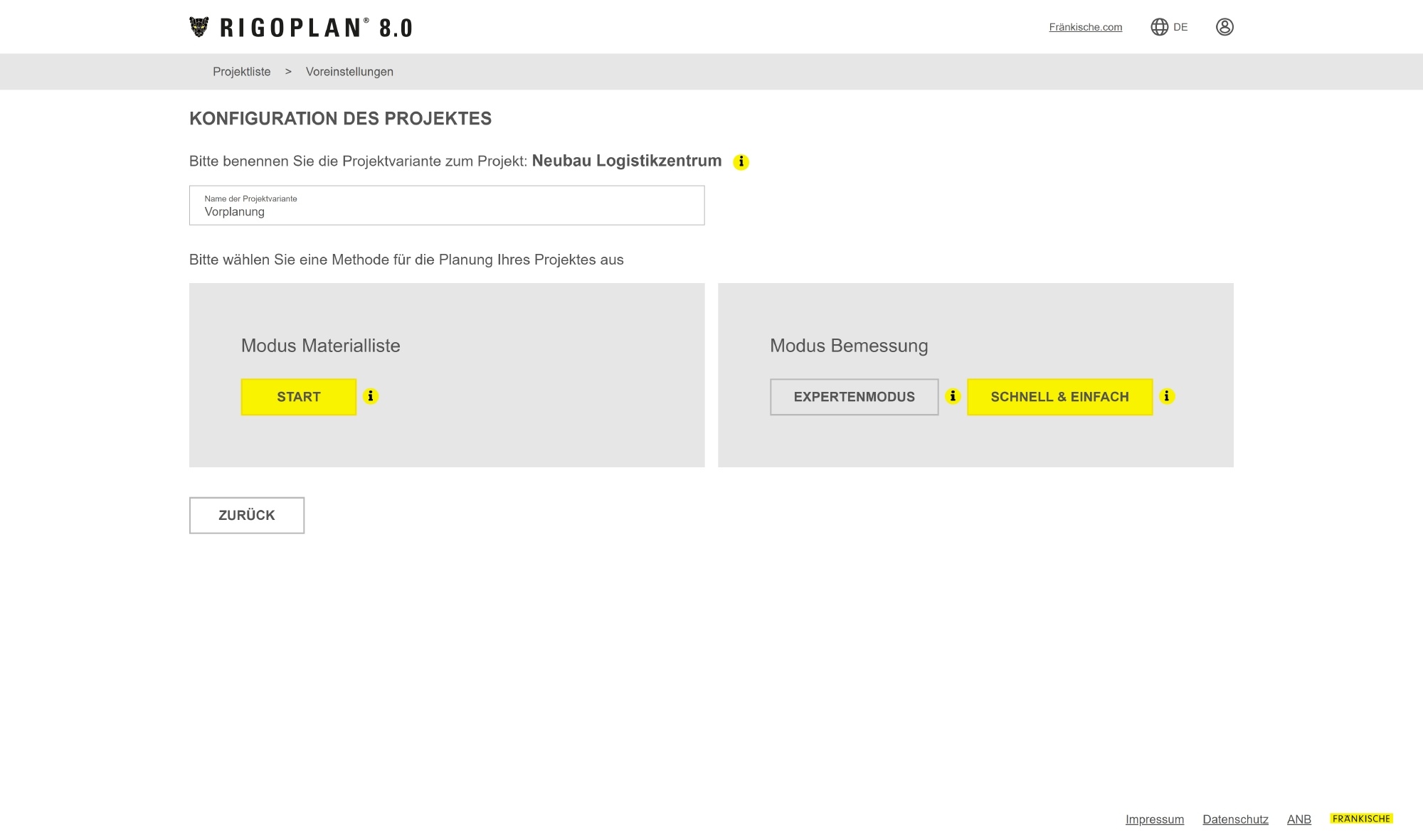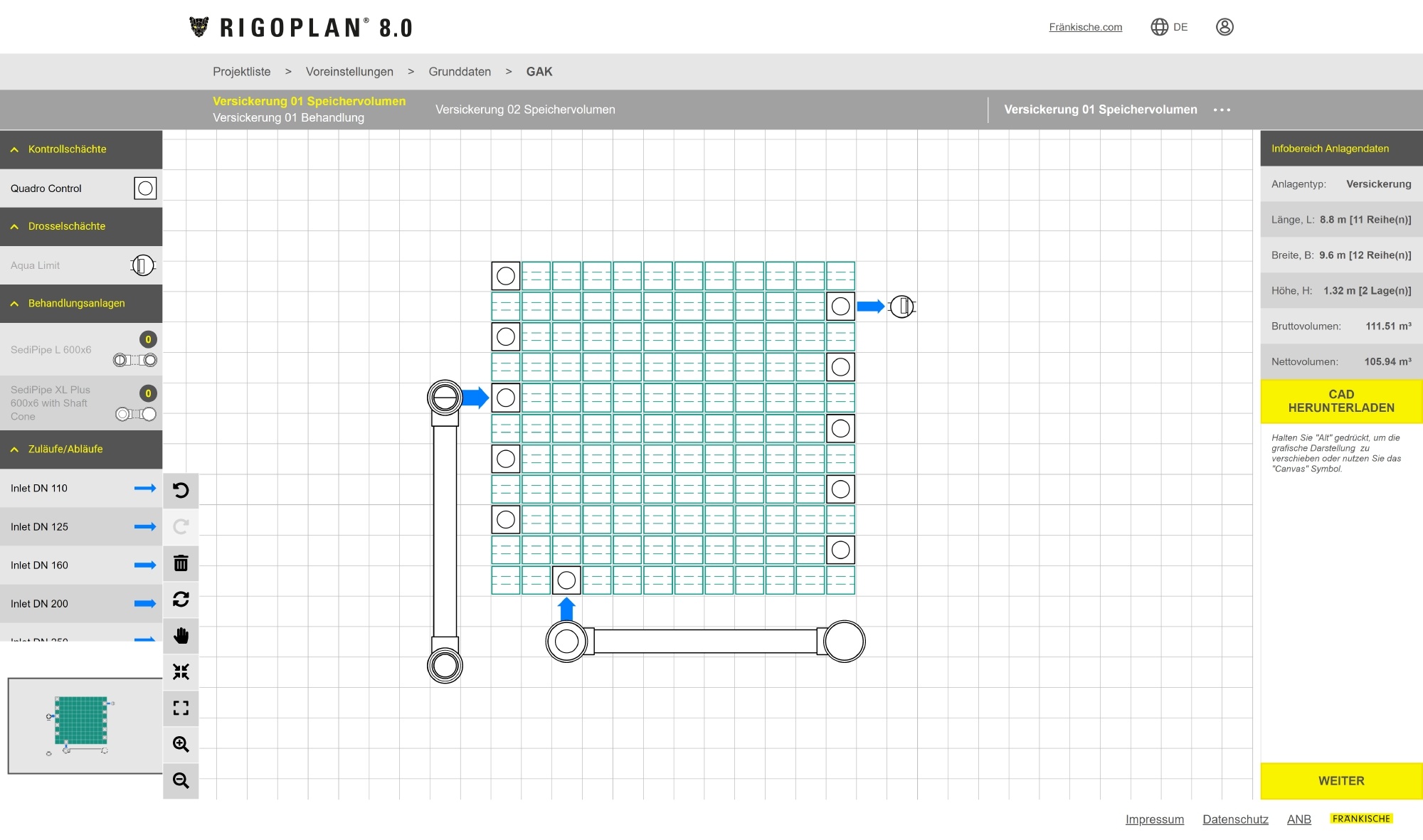 Deliverables
Rigoplan 8.0 is a modern and user-friendly software that enables drainage engineers to design and dimension stormwater management facilities quickly and in compliance with guidelines.
Mit der Version 8.0 wurde ein klarer Fokus auf die Benutzerfreundlichkeit gelegt und eine einfach zu erlernende Softwarelösung auf den Markt gebracht.
5.000+
Registrations in the first six months
53%
Faster processing in the planning process
Thank you for sharing your experience with us
"Dank einer intensiven und dynamischen Zusammenarbeit mit UHP entstand eine komplett neu aufgelegte Fassung unserer seit Jahren etablierten RigoPlan-Software.

Mit dieser, stets aktuell auf dem neuesten Stand der Technik basierenden Softwarelösung setzen wir neue Maßstäbe in der digitalen Planung von Regenwassermanagementanlagen und bieten zudem eine zukunftsfähige Lösung in Richtung virtueller Beratung."

Michael Schütz
FRÄNKISCHE