Bonn/Darmstadt, June 28, 2021. axxessio GmbH, the Bonn-based IT and management consultancy, is pleased to announce that UHP Software GmbH will from now on be a part of axxessio. As a full-service development service provider, UHP Software GmbH will be able to strengthen axxessio's know-how in the areas of software development and nearshoring in the future.
"The acquisition of UHP by axxessio is a big step for both companies. While axxessio's resources in the area of nearshoring will be strengthened, UHP will be able to focus on what they love to do most - develop digital solutions. With UHP, axxessio will continue to grow and implement many innovative IT projects in the field of software development." says Prof. Dr. Goodarz Mahbobi, CEO of axxessio GmbH.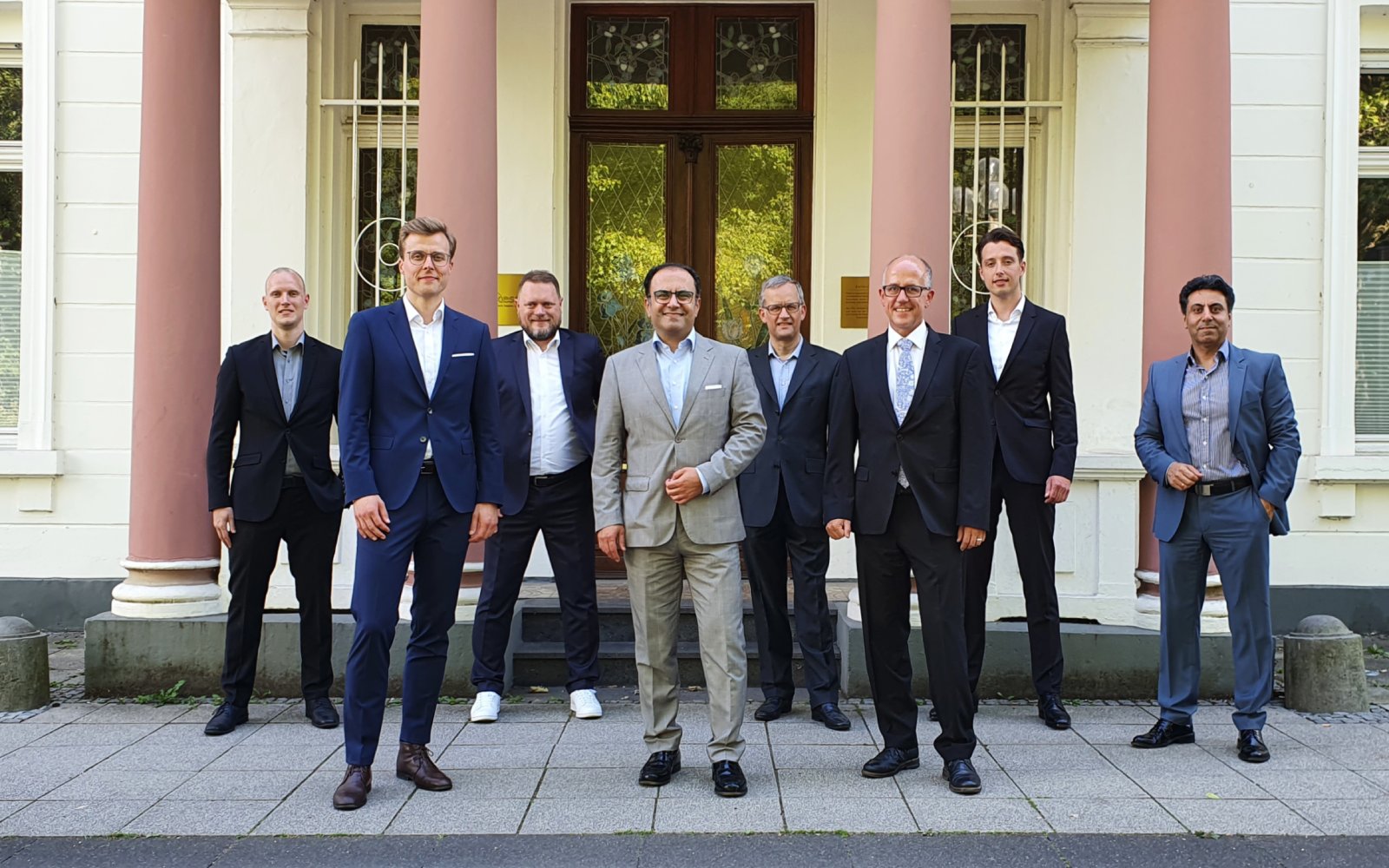 Digital solutions enthusiasts
UHP Software GmbH is a full-service development company founded in 2016. Specialized in digital solutions, UHP is dedicated to IT Consulting, Mobile and Web Development, Design and Salesforce. UHP is also active in virtual & augmented reality (VR/AR), artificial intelligence (AI) and Internet of Things (IoT) and will enrich axxessio's existing technology stack. UHP's team consists of 30 employees and operates in 3 locations in Germany and Croatia: Darmstadt, Zagreb, and Osijek.
"We are proud to gain a strong and established partner in axxessio. Together we will be able to offer the customers of both companies an even broader portfolio of modern services in the field of software development and digitalization. This new chapter opens great opportunities with a strong growth perspective and we look forward to the upcoming years with axxessio at our side." says Dominik Unzicker, CEO of UHP Software GmbH.
Strengthening the competitive situation in nearshoring
With its locations in Zagreb and Osijek in Croatia, UHP brings valuable software development competencies in the context of nearshoring and thus strengthens axxessio's competitive situation in the German market.
"Through the acquisition of UHP, we can expand our nearshoring activities to the Croatian market. This is known for high quality in the field of software development due to good local training opportunities and will thus strategically play a significant role in our portfolio, as nearshoring has always been an important part of our customer projects. With the addition of UHP to the axxessio family, our customers get an extended range of services for agile projects. For the employees and talents, we thereby offer an excellent opportunity for personal development." says Thomas Temeschinko, new Chairman Managing Director of UHP Software GmbH.
Company profile of axxessio
For more than 14 years, axxessio GmbH has specialized in IT projects in the areas of Voice Recognition, Industry 4.0, Smart City, Artifical Intelligence, Identity Management and IT Security, among others. With its projects, it advances digital transformation. From the idea, to the development, to the implementation, axxessio provides support throughout the entire project. The multicultural team of axxessio, consisting of more than 150 employees, speaks a total of more than 12 different languages and is active at both the headquarters in Bonn and the branch office in Darmstadt.
29 June 2021