Travel, Hotel and Hospitality
Kompass
Native iOS and Android apps for adventurers and outdoor lovers where users can browse through hundreds of maps from several countries.
Read on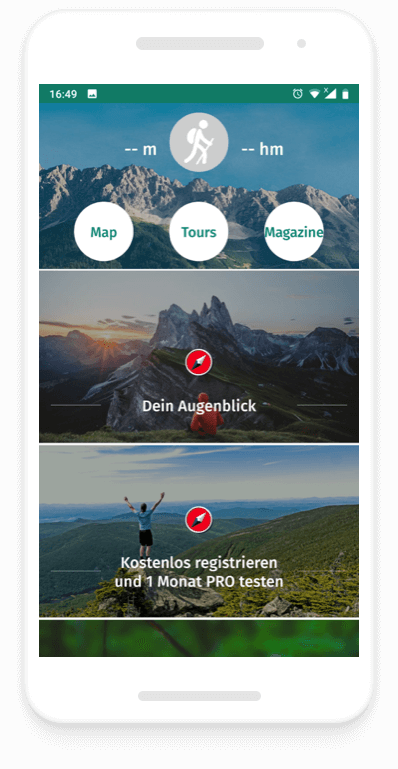 USED TECHNOLOGIES
Java, Swift
INDUSTRY
Travel, Hotel and Hospitality

Initial situation
The previous app was getting on in years. It was not easily extendable and adaptable to modern needs. As a result, it was not a proper scalable instrument for the digital business model of KOMPASS.
The goal was to expand and optimize the functional scope as well as the user experience and technical basis. The new app was supposed to make physical maps digitally experienceable and interactable, e.g. through live tracking, route search & filtering, individual route planning and route tracking.
Solution
For our customer we have developed an individual mobile app for Android and iOS for the digital availability of the maps.
New interactive functions were introduced, which represents an increased customer experience for the app users and enables a value-added digital business model.
Maps available online and offline, the ability to plan and track tours and additional inspiration through ready-to-use tours, hiking tips and guides make the app a perfect companion for hikes.
Newly introduced in-app purchases of premium features provide an additional revenue stream for KOMPASS.
Result
The Android and iOS apps with their numerous functions have established the new, digital business model of KOMPASS within a very short time frame due to a very high amount of users.
This has introduced a digital instrument that serves as an extension of the classic print maps and positions KOMPASS maps as an innovative and customer-oriented partner for hiking enthusiasts.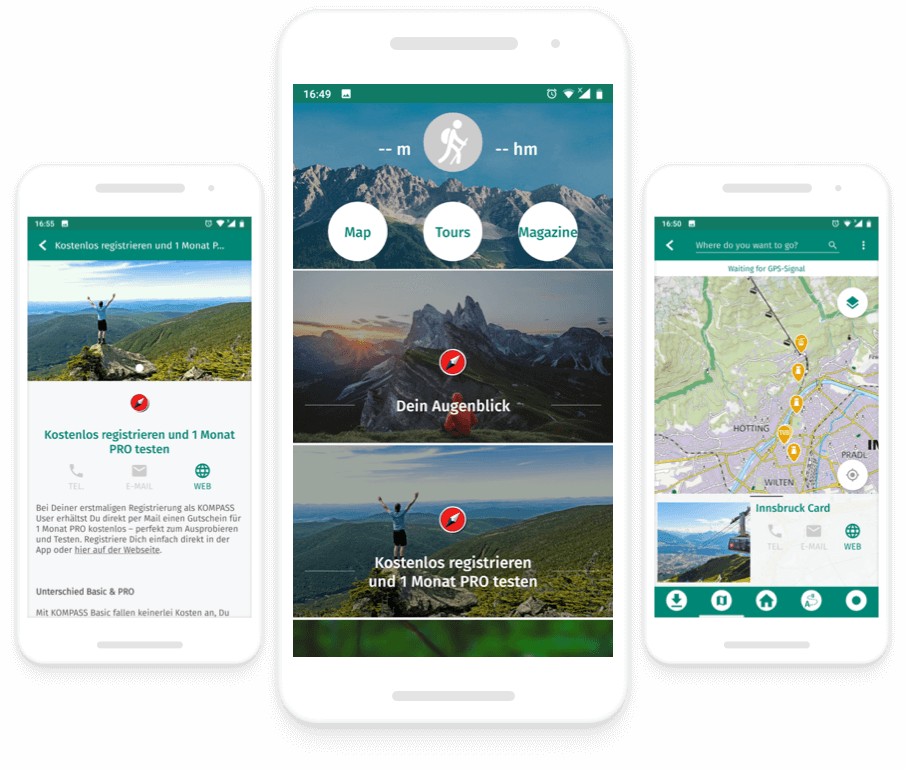 Individual hiking maps
Users can individualise their digital KOMPASS hiking maps. They can either plan their personal tour on their desktop PC and synchronise it in the app or save their favourite route from the print products directly in the app.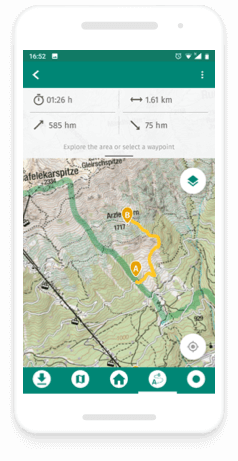 Interactive maps
The digital hiking maps offer numerous ways to interact - from live tracking, route search and filtering or the completely individual planning of your own routes based on a wide range of criteria. Hikes can be tracked and analysed - for a personal hiking book.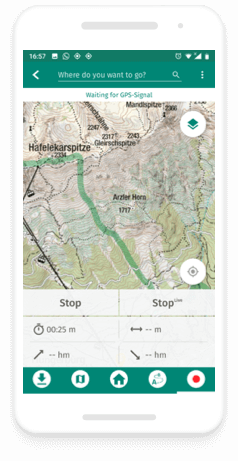 Central data management
A connection to the KOMPASS server system enables a central data management. This allows app users to access and plan their favourite routes both from their mobile devices and from their desktop.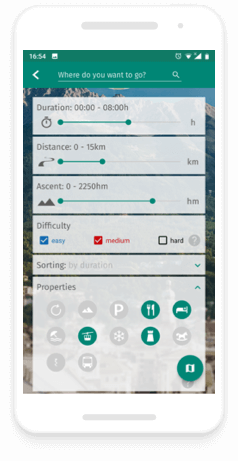 Our clients

love what we do
"This project was a great challenge, where we created iOS and Android native mobile apps for the client as the essential part of their digitalisation strategy, delivering a product for more then 80.000 nature lover enjoying their hike and biking trips with the KOMPASS maps."
Dominik Unzicker
CEO
Headquarters
UHP Software GmbH
Hilpertstraße 20
64295 Darmstadt