Sport & Lifestyle
Herbalife
Android and iOS mobile apps for Herbalife members for fully digital real-time management of their customer relationships.
Read on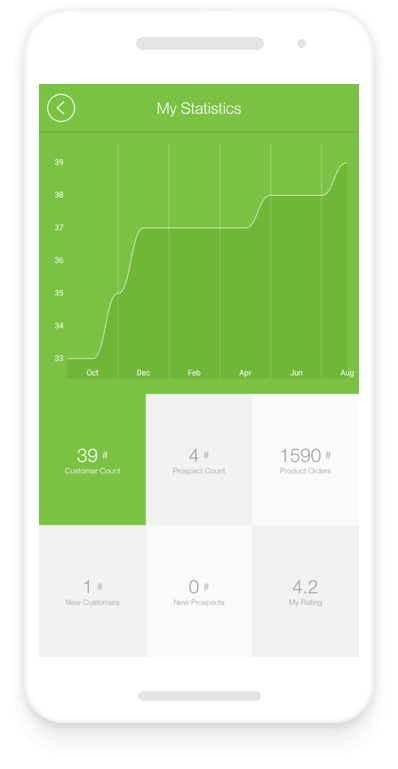 USED TECHNOLOGIES
Java, Objective-C
USED SERVICES
IT Consulting, Design, Development & Support
INDUSTRY
Sport & Lifestyle

Initial situation
Herbalife Nutritions EMEA's digitization strategy aimed to improve the member-customer relationship by providing a digital tool. This created the vision for the Herbalife+ Customer & Member App. The goal was to enable digital real-time interaction between members and their customers in the Herbalife universe. By simplifying their communication and streamlining customer care processes, a better customer-member relationship is desired.
Solution
The solution enables Herbalife members to manage their customer relationship completely within this single app. It covers the entire customer process with all its use cases.
This starts with the creation of new customers within the CRM, including a digital handshake and welcoming and the initial recording of the customers' measurements. Members can create individual nutrition plans for their customers and share these with them. Tracking individual progress and providing real-time communication via the app enables members to motivate and support their customers on their way to a healthy lifestyle. Order management ensures that individual nutritional needs are met.
The solution now represents a key pillar of Herbalife's digitalisation strategy.
Result
The solution supports the customer relationship management of Herbalife members.
By bringing all activities together in one single app, the members can organize their daily work much more efficiently than before. This saves more time for value-adding activities such as individual customer care. Thanks to the optimized and digitized processes, individual customer needs can now be met more precisely.
This not only positively affects customer satisfaction, but also improves customer loyalty sustainably.
The app has now been downloaded over 200,000 times and is available in over 30 markets in more than 35 languages. It has become an essential tool in the daily routine of Herbalife members in Europe.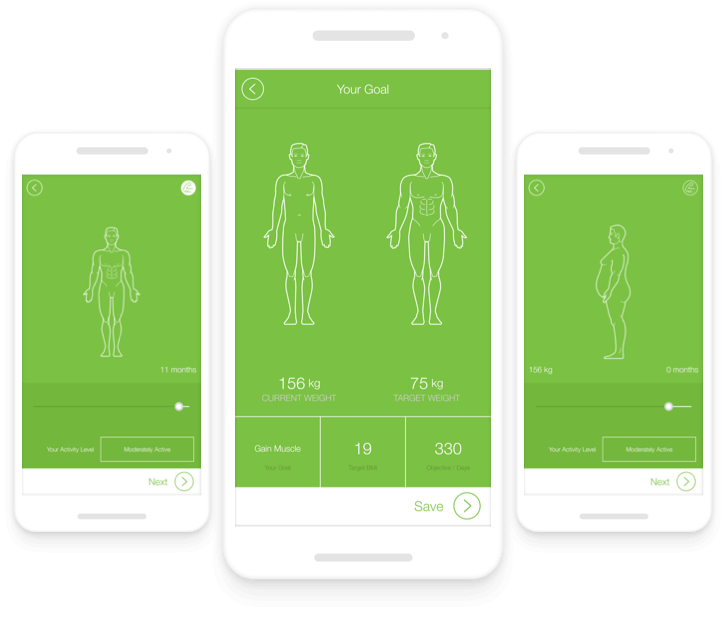 Realtime customer relationship management
Herbalife members can manage their entire customer relationship in one single app in real time - from tracking customer progress to individual recommendations, order management including payment processing and 1:1 communication. This enables better customer care, which in turn increases customer satisfaction and loyalty.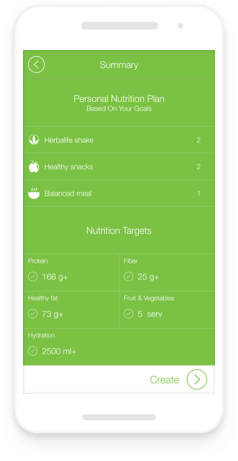 Integrations Measurements, Messaging and Payment
For even more features and a higher customer experience, third-party modules for individual measurements, communication and payment processing were integrated. This enables, amongst others, the use of Tanita precision scales' measurement data, easy communication between members and their customers and full order processing.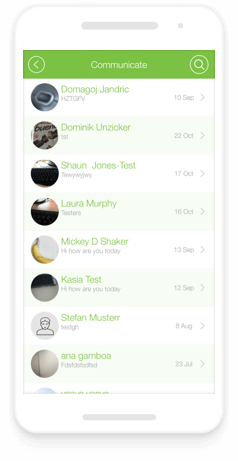 Our clients

love what we do
"Herbalife is one of the first projects we did and is still an ongoing collaboration to this day. We are very satisfied that this long-term collaboration resulted in a complex solution that rolled out to 54 countries in more than 35 languages and has over 200 000 worldwide user base. "
Dominik Unzicker
CEO
Headquarters
UHP Software GmbH
Hilpertstraße 20
64295 Darmstadt