Travel, Hotel and Hospitality
Fraport
The guests of the restaurants at Frankfurt Airport can order their meals and drinks by using a tablet in the restaurant in different languages. A mega-screen at the entrance presents the dishes and beverages of the different restaurants.
Read on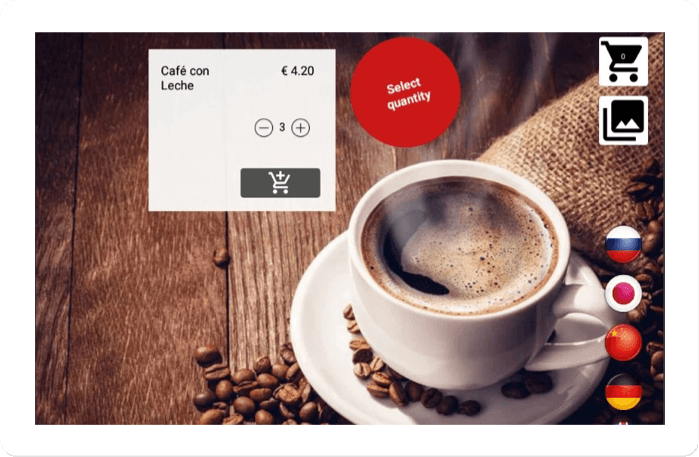 USED TECHNOLOGIES
Java, PHP
USED SERVICES
Consulting, Conception, Design, Development & Support
INDUSTRY
Travel, Hotel and Hospitality

Initial situation
The daily work in the restaurants at Frankfurt Airport is characterised by its international guests. The guests' various languages are often a challenge.
In order to overcome language barriers and thus make the ordering process easier for both guests and restaurant staff, we developed multilingual digital menus for FRAPORT AG.
Solution
The solution is available for restaurants on tablets, which they give to their guests instead of an analogue menu. Guests simply select their native language and can easily and comfortably browse through the menu and also place their order. Appetizing pictures of the dishes and drinks help customers to choose.
Large screens in the entrance area of the restaurants attract guests and show them an overview of options.
All dishes and drinks as well as the description, prices and product images can be managed for each restaurant via a dedicated system access. This means that the restaurants are independent and can update their menu on their own if necessary.
Result
This solution overcomes language barriers and simplifies the interaction between restaurant staff and guests.
Guests can place their orders more easily and quickly without any misunderstandings.
This not only increases the satisfaction of guests, who often have limited timeframe at the airport, but also the efficiency of the restaurants. The large screens in the entrance area are an eye-catcher and attract guests who can get a first impression without obligation.
Frankfurt Airport also benefits from this innovative solution for customer acquisition and loyalty. FRA is the first airport in Germany to offer this service to its customers.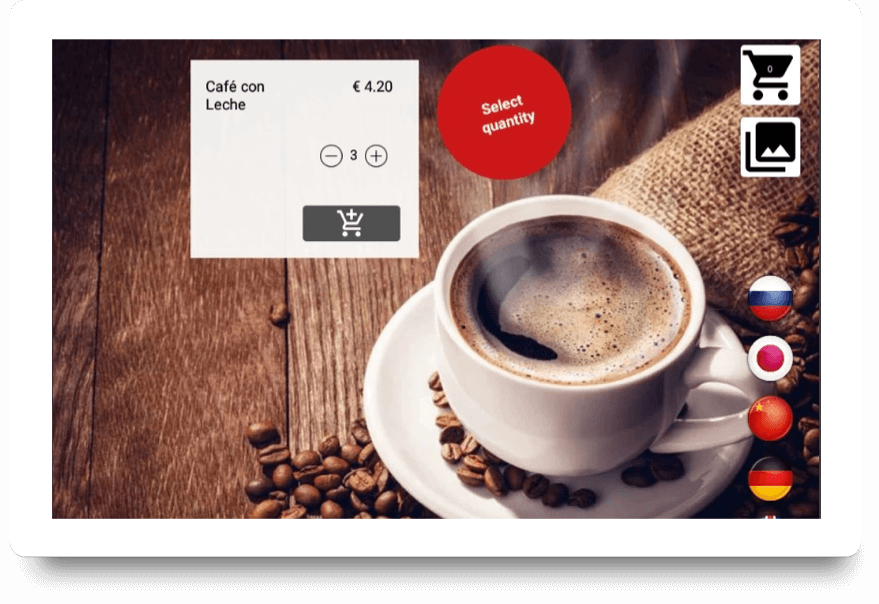 Innovative ordering process
By introducing this solution, the ordering process was made easier and more accessible for international guests with different languages and cultural backgrounds. Barriers to eating something or having a coffee before a long flight have been reduced - reliable for the guest, efficient for the restaurant.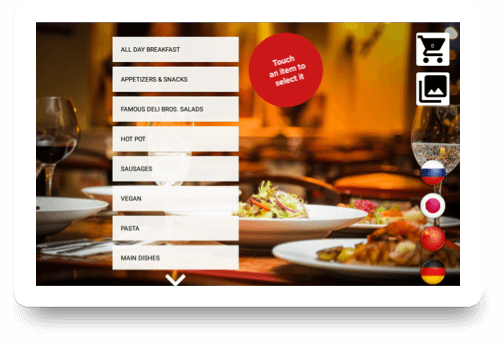 Individual content management
Each restaurant can manage the contents of its menus individually and independently and update them if necessary. Individual system accesses were set up for this purpose. This also enables easy scaling to other restaurants.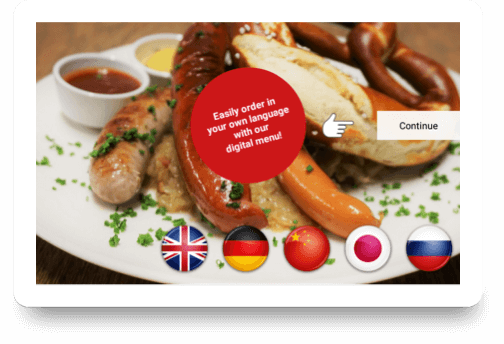 Our clients

love what we do
"With the multilingual digital menus, we have developed a service that makes communication between guests and service staff much easier. The ordering tool is easy and intuitive to use, thus enhancing the customer experience at Germany's foremost aviation gateway."
Daniel Gemander
FRAPORT
Headquarters
UHP Software GmbH
Hilpertstraße 20
64295 Darmstadt