Healthcare & pharmaceuticals
CSL Meet
Event system designed for handling and organizing all medical congresses and conferences organized by CSL Behring, integrating into the company's application landscape.
Read on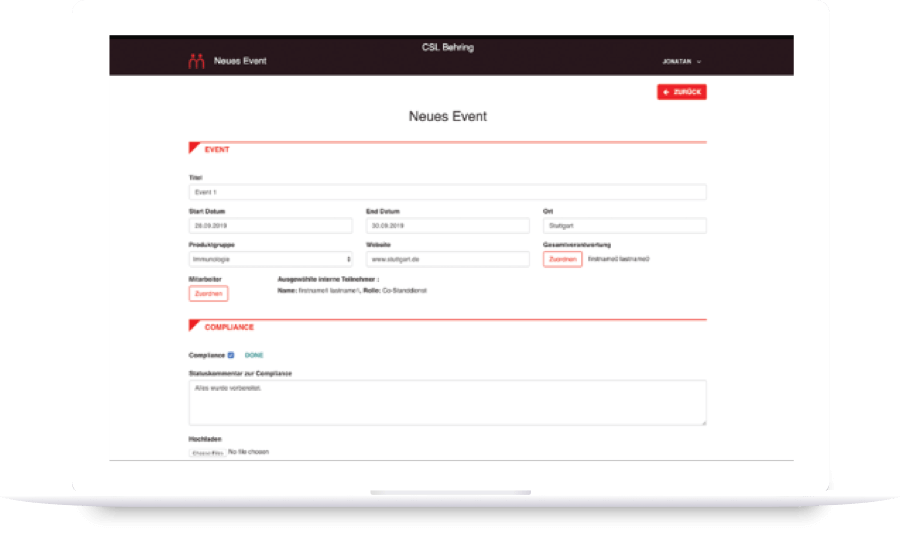 USED TECHNOLOGIES
php, Angular
USED SERVICES
Consulting, Conception, Design, Development & Support
INDUSTRY
Healthcare & pharmaceuticals

Initial situation
CSL Behring participates in about 400 medical congresses and conferences in Austria each year. In the past, these events have been managed, that means prepared, executed and evaluated by using an Excel tool.
Besides the high maintenance effort of these documents, this results in version conflicts and redundant files with different editing status.
This makes the internal team communication more complicated, as well as the event evaluation and reporting to management.
The goal was to create a consistent and efficient event management process based on an individual software solution.
Solution
The web-based solution developed is perfectly tailored to the individual organizational processes of CSL Behring. It maps the complete event management processes within one system. The events are completely managed in this system - from initial planning and preparation, including the invitation of participants and administration of participating employees, to on-site execution and follow-up with reporting to the management.
New functions such as to-do planning, an integrated reminder function and PDF templates structure the processes more efficiently. File and version conflicts are a thing of the past.
All employees access the system and are always at the same level of information due to the central data storage. This creates an additional structure of processes and functions.
Result
With the introduction of this tailor-made solution, the daily work of the employees has been significantly simplified and made more efficient.
The optimized processes and the consistent database of the employees ensure better internal communication and less error-proneness.
This also increases the satisfaction of the employees in their daily work.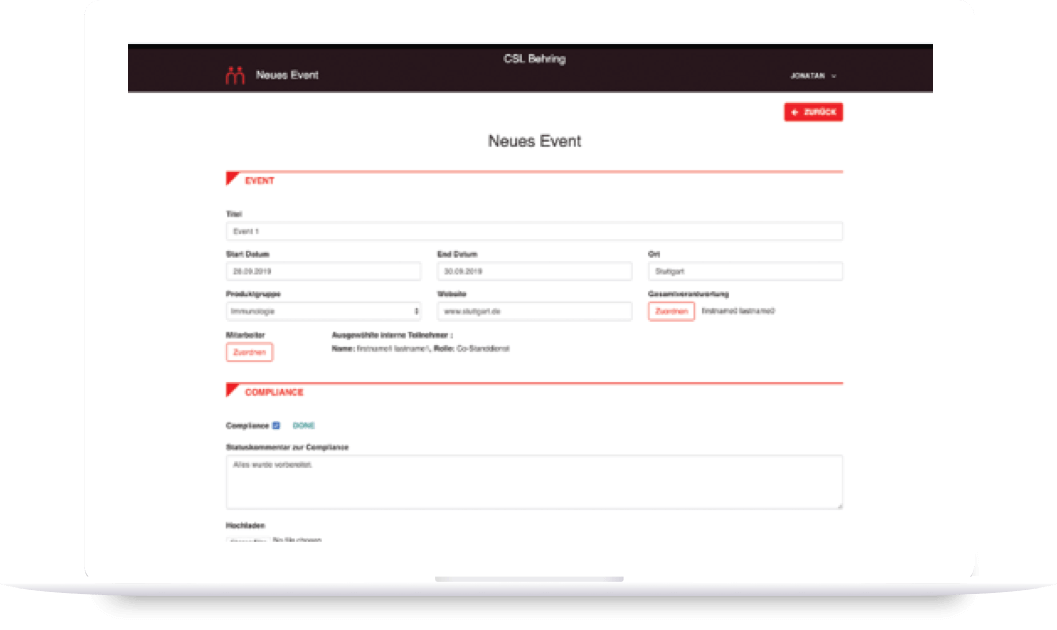 Event Management in one single system
The entire event management of medical congresses and conferences can be carried out in this solution. This central data storage in a single tool ensures optimized processes and less susceptibility to errors.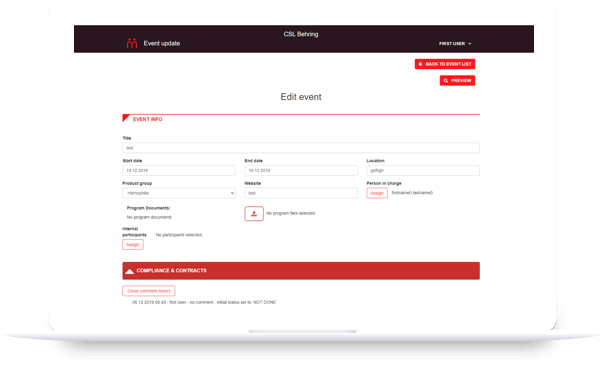 Interactive features
In this individual solution, numerous features were implemented to support the employees in their daily work. For example, the administration of to-do's and reminders or the creation of e-mails and PDF files based on design-compliant templates.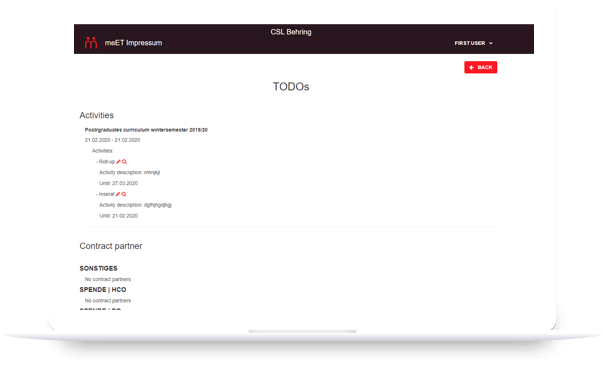 Integrated reporting
Subsequently, the data and results from the individual events can be analyzed. The export into different formats allows us to create individual internal reports and to share them directly with the management.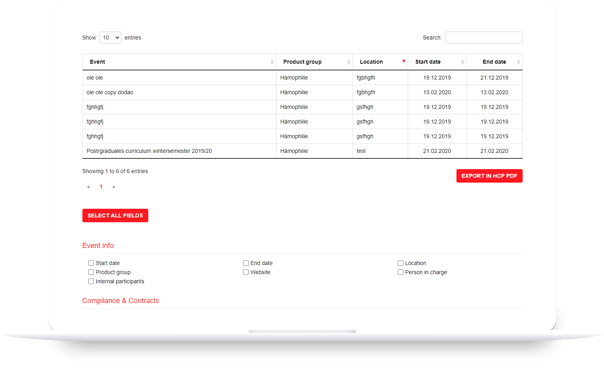 Our clients

love what we do
"We appreciate the unagitated professionalism of our cooperation with UHP. The clear focus on the goal is reliably achieved and you helped quickly if problems arose. The lack of a common language outside the industry is often a problem that we are not prepared to accept, and one that goes beyond our own standards, is one of the most important criteria that we consider to be more than fulfilled by UHP."
Thomas Offergeld
Head of Marketing
Headquarters
UHP Software GmbH
Hilpertstraße 20
64295 Darmstadt