Healthcare & pharmaceuticals
CSL Behring
A digital solution for medication calculation designed for medical professionals - certified as a Class 1 medical device.
Read on
USED TECHNOLOGIES
PHP, Java, Kotlin, Swift
USED SERVICES
Consulting, Conception, Design, Development & Support
INDUSTRY
Healthcare & pharmaceuticals

Initial situation
CSL Behring was looking for an innovative solution for the medication of its pharmaceuticals in order to expand its pioneering role in the field of biotechnological medications with this complementary offer.
They prepared an initial concept paper and an initial design. The solution is operated in different markets. Their various legal and regulatory requirements are special about this project, as well as the medical industry environment. Since the solution is used on patients directly, medical device class 1 certification was also a requirement.
Solution
The D-Coach calculates the medication for patients individually, considering the individual symptomatology and anamenesis.
The medications have different characteristics, which can be managed by the customer via an individually developed CMS. Furthermore, this country-specific CMS covers the respective legal and regulatory requirements of the individual markets.
These required not only a highly secure solution, but also external control in case of data or content adaptations. For this purpose, special functions such as Force Upgrade and Force Data Update were implemented.
Due to its direct use on patients, the software has been certified as a Class 1 medical device. To achieve this, the entire process - from design, development, operation and the further development - was executed with the corresponding documentation and proof of the quality management system used ( ISO 90001 and ISO 13485).
Result
The developed solution was certified by the authorities and authorised. In the meantime, it has been refined and adapted to the new corporate design.
Medical professionals who use the solution have found it helpful and a relief for their daily work.
Our customer CSL Behring also has an additional tool to establish itself as an industry innovator and is a satisfied customer of UHP for 5 years now.
Individual CMS
The solution is used in several markets, each with its own requirements. Therefore an individual content management system had to be developed. It combines and meets all regulatory requirements of the individual markets. Thus, all preparations and application-specific content can be managed in one place.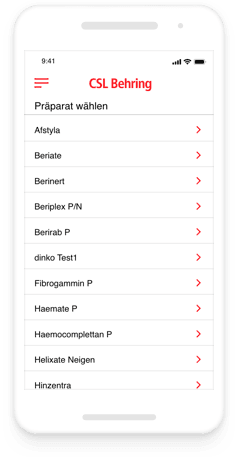 Class 1 medical device certification
With compliant development and technical setup, comprehensive documentation, detailed risk management and medical authentication as well as our quality management, the solution was certified as a Class 1 medical device by the responsible authorities and approved for the markets.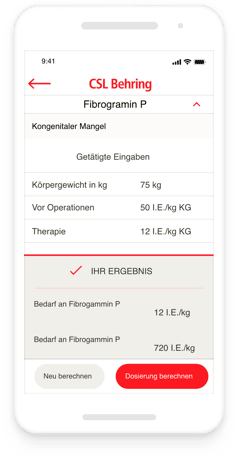 Our clients

love what we do
"We appreciate the unagitated professionalism of our cooperation with UHP. The clear focus on the goal is reliably achieved and you helped quickly if problems arose. The lack of a common language outside the industry is often a problem that we are not prepared to accept, and one that goes beyond our own standards, is one of the most important criteria that we consider to be more than fulfilled by UHP."
Thomas Offergeld
Head of Marketing
Headquarters
UHP Software GmbH
Hilpertstraße 20
64295 Darmstadt