Are you ready for
the next step in your career?
We are always
on the lookout for people who share our values and business goals:
professional dedication, eagerness to learn, evolve and make amazing new projects happen.
QA is the first and last line of defense for quality software products - let's go.
Flutter developer
(m/d/f)
Seeking developers who know that building hybrid apps is an art, not a compromise.
Behind every good project is a project manager who keeps chaos at bay.
Mid Android developer
(m/d/f)
Join us and develop apps that run on 88% of smartphones sold in the world.
If pixel-perfect, intuitive and user-friendly are not just buzzwords to you, you'll fit right in.
Both feet on the ground and head high in the cloud - just what we need.
Support, reliability and effectiveness - because even developer need heroes.
FRONTEND DEVELOPER
(m/d/f)
Every frontend is a new face of the world wide web - make it smooth and beautiful.
None of our open spots "click" with you?
Get in touch anyway - let's see if we're a match.
We start work from 8AM to 10AM. Get in early, sleep in or start your work day any time inbetween that suits your habits.
We believe that people work best together, but that doesn't mean you can't have a work-from-home day when you need one.
We have offices in both Zagreb and Osijek, so you can pick which location works best for you - maybe even move between them.
You have a set budget for your equipment - do with it as you please. Choose the operating system, brand, type of device you feel best working on.
Sound body, sound mind, right? That's why we have your regular check-ups and gym membership covered.
Don't waste your time driving around in the rush hour, looking for a place to park. There's a spot waiting for you.
We have an amazing team that's always happy to help, but you also get a dedicated buddy-mentor to help you with onboarding.
Whether it's mentors and platform owners who help you hone your skills or conferences to pick up new trends, we'll support your eagerness to learn.
"Flexible working hours" doesn't mean that they extend past your standard 8 hour work day - we respect your time.
Everyone gets the minimum of 24 vacation days, and one extra on the house - a free day for your birthday, to spend as you please.
Each project is a new challenge and we make sure to keep ourselves on our tiptoes, always using the latest technology to make it stand out.
Bring your furry friend, companion or service animal to work - we have plenty of space and animal lovers around the office.
Team.
For me It's all about working with a great team in a relaxed atmosphere while being able to create value and impact through technology.
Patrik K.
Backend developer
I've always been a fan of technology and innovation so working here allows me to combine my knowledge in marketing and passion for tech at the same time.
Maximillian H.
Marketing manager
I have been with UHP since day one and that's no coincidence. What really drives me is seeing constant progress, my own professional development and company's growth as well.
Matej D.
Backend developer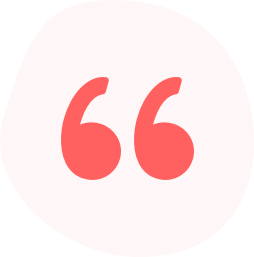 Get a better idea of what we do and the type of projects we could take on as your partner.