When the three founders of UHP embarked on this journey in 2014, they had a clear vision of what kind of company they would like to build and what values it should promote.
Their practical experience and projects for world market leaders helped them to recognize the industry-specific customer needs and therefore focus on what they would like to offer to the world. 
There is a famous quote saying: "It always seems impossible until it's done." And they would probably agree that it is true, especially in the beginning.
But, today, years of hard work after, it is safe to say that they've successfully put UHP on the IT map.
What do we do?
We are a full-service development agency that builds sustainable digital solutions tailored to meet the needs of our clients. In other words, we do everything that is a part of the development cycle and some extras, too - besides creating web solutions, we develop mobile applications (both native and hybrid), test everything in detail, and make great designs, of course. 
Here's a quick recap of some of the services we can offer you:
IT consulting: We will help translate your business challenges into digital solutions
Development & design: Mobile and web development; UI/UX design
Innovation: Augmented and virtual reality, IOT, Unity, artificial intelligence and other innovative technologies
Support & growth: Whatever you need, we take care of it so you don't have to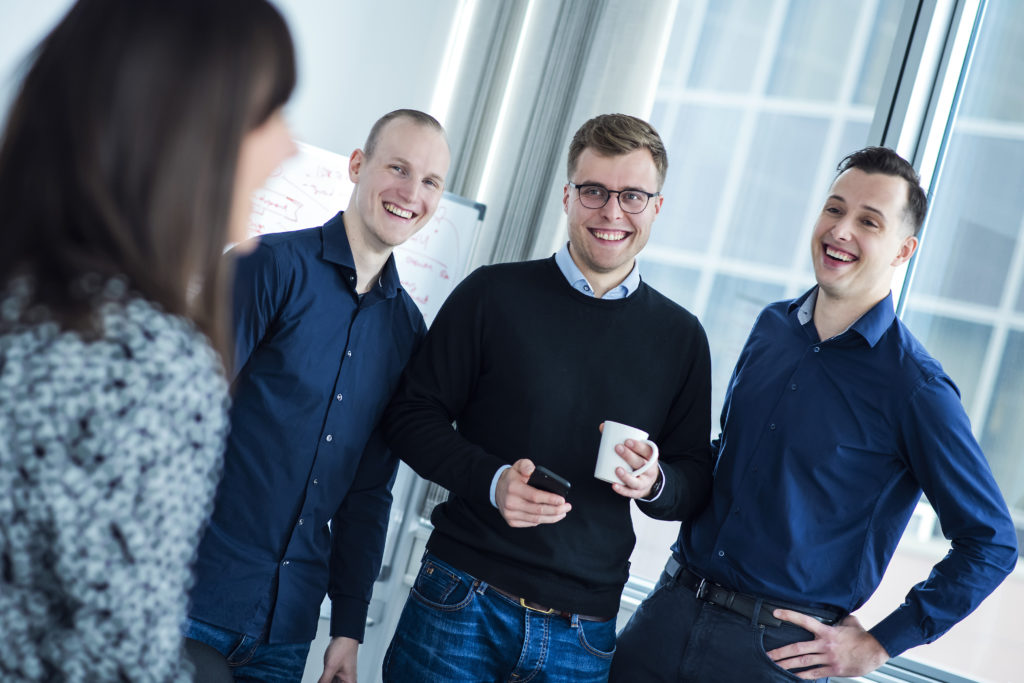 Who does it?
Our continuously growing team counts 30+ employees in our HQ in Darmstadt, as well as in our other two offices.
All of them are hand-picked experts in their area of specialty who are not afraid of hard work, really enjoy discovering new ways to solve problems and deliver cutting-edge solutions.
However, having all the necessary job-related skills does not make an employee great. And our employees are great...so, wondering what else do they bring to the table?
Not only are our employees experts in their fields, but they are also dedicated, efficient, passionate about what they do, and quality-oriented. These shared values help us reach one of our main goals - a healthy and positive work environment for all of us that translates to the relationship we cherish with clients as well.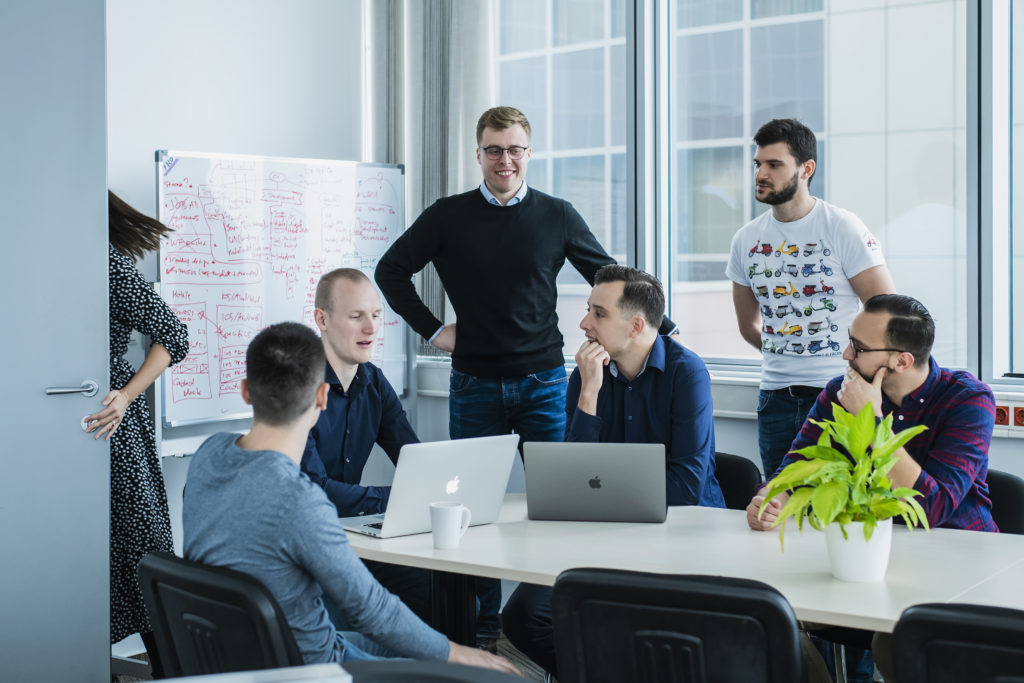 How do we do it?
Whether it's Scrum (CSM), quality management (ISO 9001) or our skill set in general (Top App Creator), we are certified for the work we do because we continuously invest in ourselves in order to be at the top of our game.
All our projects are carried out using agile methodology and SCRUM framework. This ensures frequent iterations and regular testing, resulting in a more smooth development with little room for error. It also means that our clients can see progress on a regular basis and provide constant feedback.
Whatever we do, we care first and that means we are flexible about our clients' business needs and approach each project hands-on. That is made much easier based on the fact that a lot of our team members have a subset of useful skills from some other area of expertise.
In the end...
There you have it - the answers to who we are, what we do, who makes it possible, and how.
With 30+ employees, 5+ years of experience, and 80+ projects done, we look forward to many more years with a great team, satisfied clients, and upcoming exciting projects.
If you like what you have just read and want to know more, feel free to reach out and meet us, no strings attached. And, who knows, maybe this call will be a start of a great new partnership!
26 June 2020