Has your company embraced digital transformation yet? If not, this article is a must-read for you.
Why you need to consider a digital transformation and why 'later' is not an option are some of the things we will cover in this article.
When faced with a crisis, every company tries to minimize its effects by adapting and introducing changes for the duration of the crisis.
But when a major crisis such as the COVID-19 one strikes, everything changes and waiting for things to go back to 'normal' is not an option anymore. Why? Because things will never be fully the same again.
What did we learn from this crisis?
We learned that the companies which cannot (or do not want to) adapt fail, go out of business, or stay behind and get overrun by competitors.

We also learned that the businesses that moved their operations or parts of them to the digital area achieved prosperity and growth.
That is why this crisis should be looked at as a wake-up call, an accelerator of positive change and innovation.

Every company, regardless of the sector, which wants to not only survive but progress and succeed, needs to adapt to the new market (and world) situation.

Depending on the industry, the digital transformation will be easier or harder but it is manageable with the help of new technologies.
Today, more than 15.5% of the global GDP is connected with the digital economy and by 2025, that number will rise to more than 24%.
Did you know that the revenue of companies that are market leaders in innovation is at least 2 times higher than the average?
Digital transformation has stopped being a "nice to have" part of company strategies, rather it has become a necessity and a prerequisite for business development and company growth.
Even though IT companies are in the limelight when it comes to digital transformation, digitalization affects companies across all sectors, from manufacturing to health industries.
New, advanced business models are emerging in all sectors that can benefit from digitalization.
Where is Germany on the global transformation list?
Did you know that, with regard to digitalization, Germany only ranks slightly above the EU average?
Those are devastating results for a leading global economy with a vital industrial core such as the German one.

Although companies in Germany have made progress with digitalization in the last couple of years, Germany is not considered as a world leader in terms of digitalization.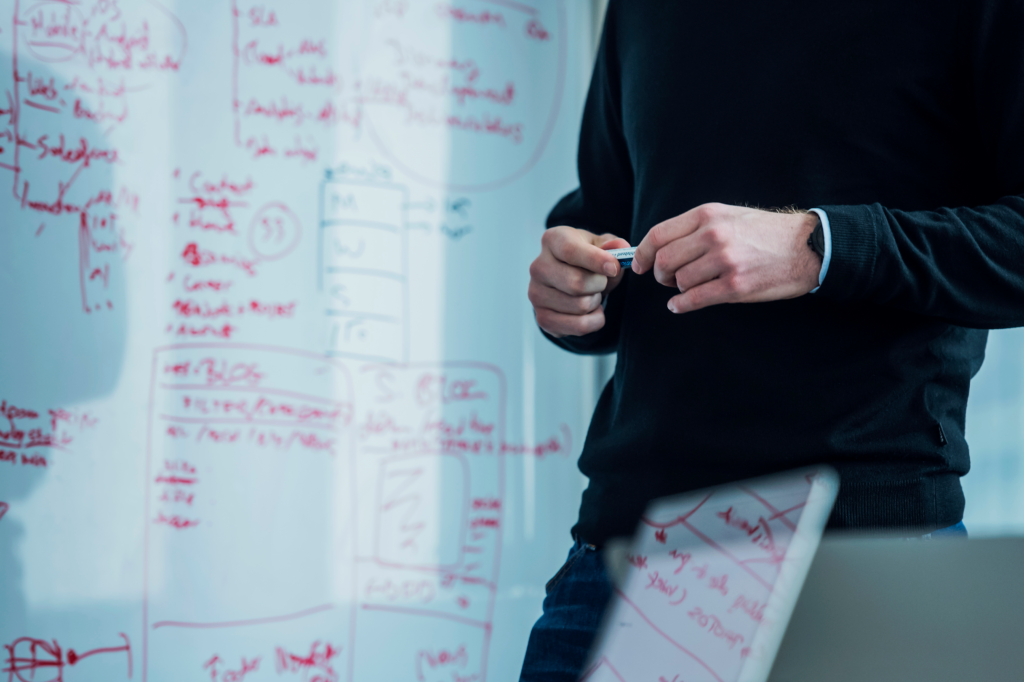 In a recent study done by Bitkom in 2020, even the managing directors and board members of more than 600 German companies were not satisfied with the state of digitalization of their own companies.
Here is how they look at digitalization:
90% of companies see it as an opportunity
Only 5% see digitalization as a risk
34% have problems coping with digitalization
What are the companies changing because of digitalization?
Businesses are trying to adapt their offers
60% of companies are bringing new products or services to market (2 years ago that percentage was 48%)
More than77% of companies have now developed a digital strategy
Since it has become obvious to business owners that those who opted for digitalization early on now have an advantage, here is how the companies in Germany are reacting to the competition:
6 out of 10 companies said that digitalized competitors from the IT and foreign industries are entering their market
48% of companies stated that their competitors, who already adopted digitalization, are now ahead of them
It has become obvious that the longer you hesitate when it comes to your digital transformation, the more difficult it will be to catch up with the competition.
Ok, so how to get started with digital transformation?
Germany already offers the best structural preconditions for a digitalized economy. In order to make use of these, every company should start implementing a digital strategy.

Be it building a digital infrastructure and culture, digitalizing business processes, or developing new digital business models, all of these will benefit your company indefinitely, not just for the duration of the crisis.
Digital transformation cannot be done for free and lack of financial resources is one of the most common blockers.

However, even though the development of digital business models costs money, for companies who want to progress this should be the most important future investment.
These are some other obstacles when it comes to digitalization:
Data protection requirements
Technical security requirements
Lack of skilled workers
Shortage of time
Lack of marketable solutions
The perfect solution to all of these is to start small.
If you are interested in digitalization but unable to invest too much money yet, your first step could be to start developing your project plan.
Discovery Workshops are ideal for getting experts' opinions and next steps concerning your project idea. You can find out more about the tailored discovery workshops, as well as their benefits and deliverables here.
In the end...
Digitalization is not a temporary trend and the existence of those companies that fail to adapt might be at risk.
Even though the traditional German values such as quality, precision, and steadiness might be opposed to the digital transformation characteristics such as agility and adaptability, Germany has already started investing and accepting the transformation into digital.

The current global crisis showed that the digital transformation does not require years of planning, rather the willingness to change and adapt.
If you would like to hear more about how we can support you through your digital transformation, contact us for a free team call.

25 Jan 2021