Signing a deal with a software development vendor represents committing to a relationship. In order for it to function, both sides are required to put a considerable amount of effort into maintaining this important partnership. Honesty about pricing, open communication, technical support, patience, and understanding are the key factors ensuring smooth collaboration.
But not all relationships with vendors are satisfactory, so businesses requiring software development services often come to a point where they are either in a need of or at least thinking of changing their vendor.
Is it time to part ways with your current software development vendor?
Vendors expect you to define your processes and you expect vendors to understand how you work, automate and standardize processes in a way that makes sense to you. Truth is, no one can read minds and therefore disagreements often arise.
You should always try your best to communicate your needs to your vendor, as well as put some effort into solving problems, but...if it is not working out, it is time for a change. The following reasons are the most common ones that prompt decision makers to consider changing their vendors.
After a few successful quarters, projects have stopped advancing or they are progressing at a slow pace or even underperforming. SLAs (service-level agreements) are not being met and you're grateful when the vendor satisfies basic performance metrics.
Changes in handling a business:
It is not unusual for a software development vendor to introduce certain changes in the way they do business. Those changes often affect their pricing and, due to these new ways of running their business, the vendor becomes too expensive for you to continue paying their services.
Your software development vendor has notified you about contract termination from their side. It happens when your vendor considers your project a minor and not so significant one or for some other reason they find crucial for suspending the contract.
You have become just another client to your vendor. After a promising start, your vendor has shifted their focus to the acquisition of new clients, instead of focusing on the retention of existing clients, yourself included. It is actually a usual thing that most of the vendors do since they are always after new revenue.
Billing of unwanted features:
Vendors know that changing a vendor is a risky and pricey process. That is why they expect you to pay for unnecessary services, features, and every unexpected fee because the vendor knows it is easier for you to pay than to change vendors. On top of that, vendors require maintenance and management fees to be paid, even if they are not performing according to your expectations.
It is hard to plan future challenges if your vendor is not honest about the mistakes they make. Covering up mistakes instead of openly communicating them creates an atmosphere of distrust and it is hard to trust the vendor with sensitive data in that case.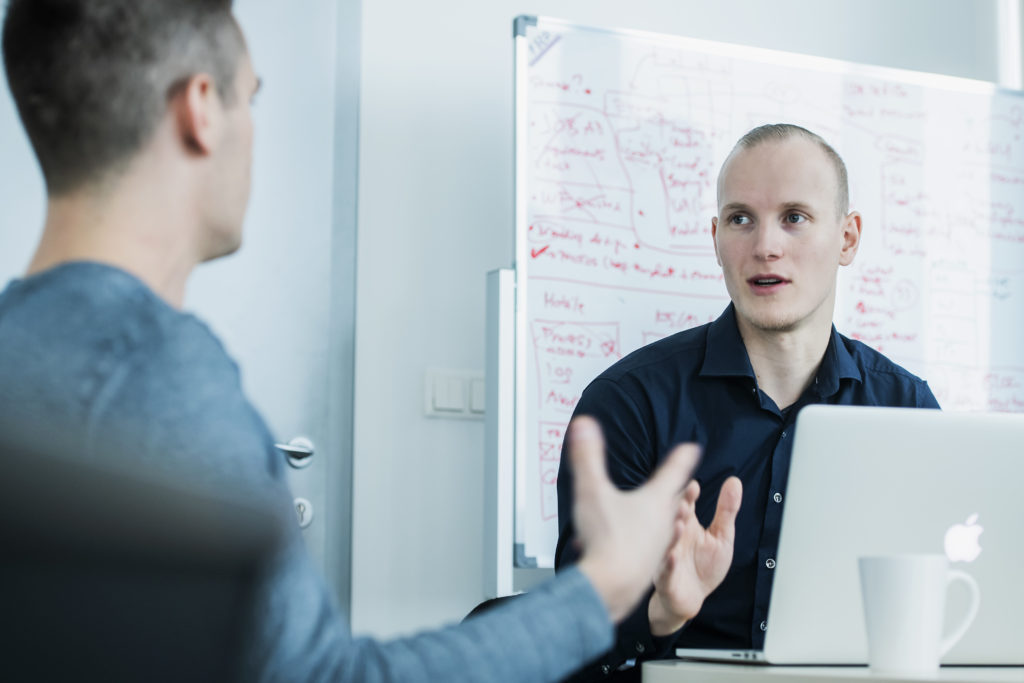 Biggest blockers for changing a vendor
Even when you are aware that the partnership between you and your software development vendor is not working out and obviously a change is needed, you have a hard time opting for a new vendor. The decision to terminate a contract is a big one, and the biggest blocker for that decision is oftenthe Sunk Cost fallacy -you are dissatisfied, but cannot forget the amount of money invested. So, you stay committed to your vendor because you feel too much money, time and resources have already been invested and you cannot recover those.
Also, there is the fear of risking switching your software project to another vendor. It is not easy to decide changing a vendor and it is even harder to decide which software development vendor to choose next. Therefore, it is important to do a thorough research of possible new vendors because that is the only way of making sure the decision you are making is a good one.
However, the most common blocker is usually bad timing. It is hard to decide when is the best time to transfer your software project to another vendor because there are always important processes that need to be attained to and that it is never a good time for such an important step.
Step-by-step guide on changing your vendor
Whichever reason you have for changing your software development vendor, keep in mind that it is an important process which can be complicated, but it does not have to be. So plan, plan, plan! This road map contains the most important steps that need to be considered and fulfilled for the process of handover to be as smooth as possible.
1. Asses the current state
Make sure you know the exact reason you want to change your software development vendor. That way you will know what to look for in another vendor and what to avoid. Think of what your desired state was, and then compare it with the state you are now at. What are all the features that need to be improved? What redundant features you are paying for now but don't need? By assessing the state and creating a list of priorities you will be able to communicate with the potential vendors about your needs more clearly, as well as what they are offering you.
2. Do your research
The future of your software project depends largely upon your vendor, so it is in your best interest to find the vendor that will best tailor to your needs and expectations. That is why researching all your options is of vital importance. Not only should you take into consideration vendors' services and prices, but also their level of knowledge and expertise. Get in touch with different vendors, send out inquiries, set up calls or meetings and collect as much information as you need to make the right decision.
3. Calculate the cost
Wie hoch sind die Kosten um Ihr Projekt erfolgreich abzuschließen? Selbst wenn der Preis hoch erscheint ist er in der Regel überschaubarer, als Sie denken. Denn es ist manchmal besser, das Projekt neu zu aufzusetzen und es wieder auf die Erfolgsspur zu bringen, als bei dem derzeitigen Anbieter zu bleiben, der nicht in der Lage ist, Ihren Standards oder Anforderungen gerecht zu werden. In diesem Fall würden Sie nur noch mehr Geld verlieren und wenig bis gar keine Fortschritte machen.
4. Organization of the documentation
Make sure to try to provide sufficient information and documentation to the new team. Ideally that means project documentation (business and/or technical documentation), source code and the database structure. Without the proper documentation, the new team will have to invest more time to analyze the code. An experienced programmer who has contributed to the code and the application should handle the process of preparing the necessary documentation or, even better, a project manager if there was one.
5. Onboard the new team
Allow overlap period for the old and the new development team to work together, if possible. The experience and the knowledge of the old team are crucial. All useful info about the software and its challenges should also be communicated with the new development team for the process of handing over the software to be successful. Having both teams work together during the onboarding process can improve and accelerate the whole process.
Conclusion
Building an IT partnership should be based on knowledge, transparency and mutual trust. After you choose a new vendor, be open, share what was wrong with the previous one to make sure it does not happen again, as well as your expectations and objectives.
If you are thinking of handing over your software to another vendor and have more questions, we are here to provide you with all further information you might need, so feel free to contact us through your preferred channel available on our Website .


And in case we are your choice, rest assured, as we have been down this road before and helped others do this transition. By choosing us, you are choosing a reliable and experienced team that can ensure a smooth and successful software transition process you need.
2 July 2020